Update MoHAAS.net tool
From MoHAAS.net Wiki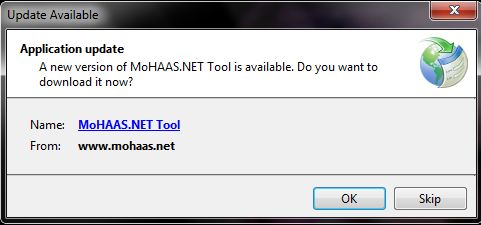 MoHAAS.net tool will check for updates every time you launch the program. This means you do not have to manually download updates after the tool has been installed.
When an update is available,press OK and it will be installed automatically when you launch the program.
Simple update
Close the tool and start it again.
Reinstalling
If the program crashes at launch and fails to auto-update, follow this step.
To reinstall, delete the software (see uninstall section of the page). Then simply install the tool again.